small fan
DC Fan is through the input DC power, so that the DC motor rotates to drive the fan impeller rotation, in order to achieve DC to mechanical energy conversion process fan. The biggest feature of Dc Fan is the optional DC motor.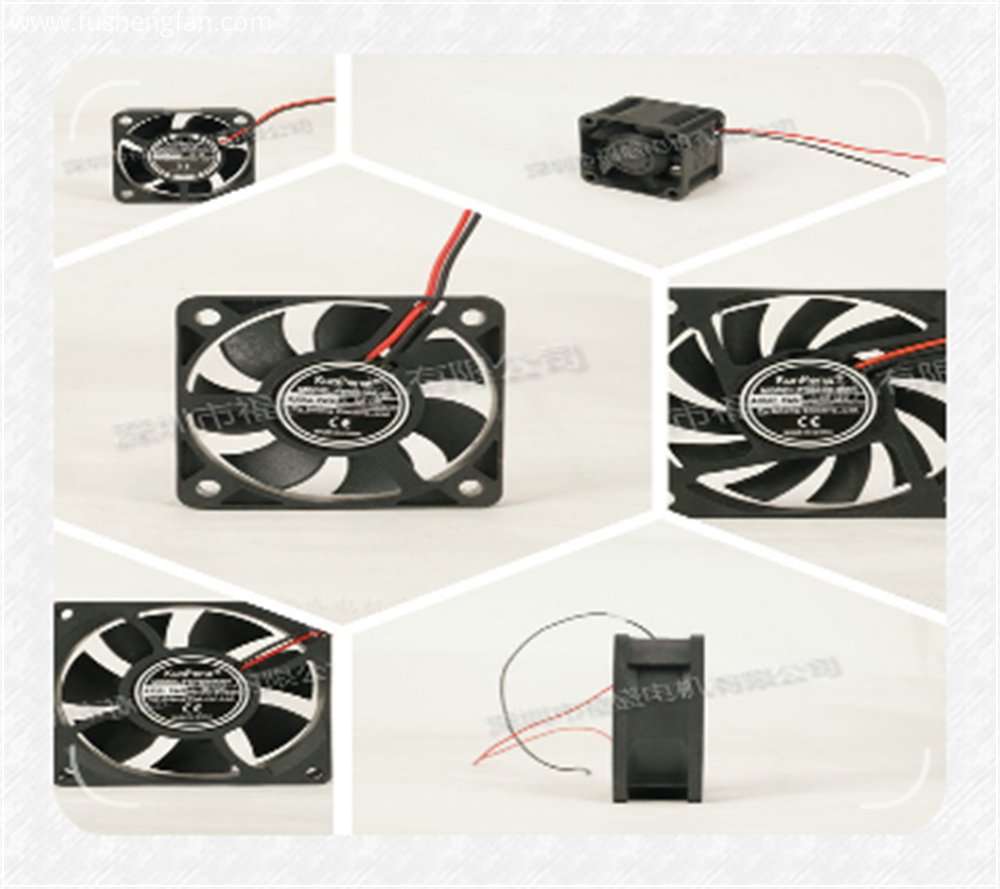 Introduction
At present, DC fans use more DC brushless motors. Brushless DC motors eliminate the need for slip rings and brushes for excitation and greatly simplify the structure. At the same time, it not only improves the processability of the motor, but also greatly enhances the mechanical reliability of the motor operation and increases the service life.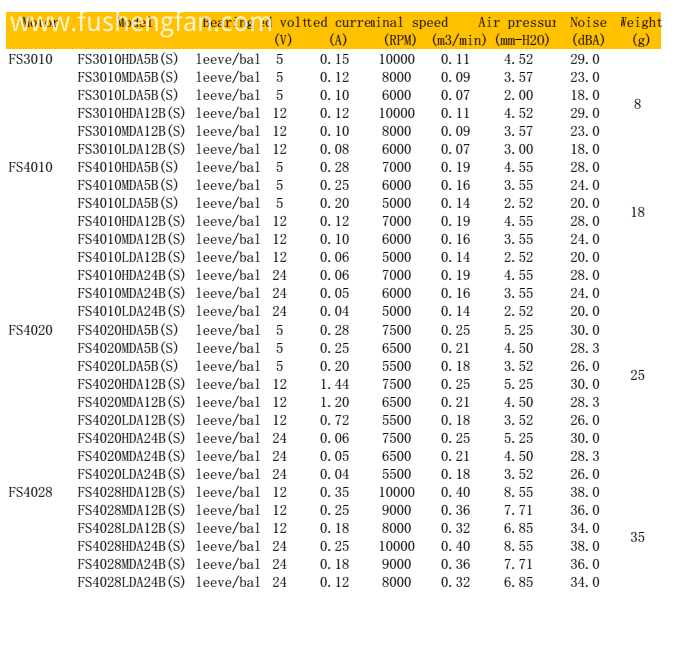 At the same time air gap flux density can be greatly improved, the motor indicator can achieve the best design, the direct effect of the motor is reduced in size and weight. Not only that, but also has very good control performance compared to other motors. This is because: First, the torque constant, moment of inertia ratio, power density and the like of the motor are greatly increased due to the high performance of permanent magnetic materials. Through rational design and can make the moment of inertia, electrical and mechanical time constants and other indicators greatly reduced, as a major indicator of servo control performance has been greatly improved. Second, the design of modern permanent magnetic circuit has been more perfect, coupled with the high coercivity of permanent magnetic materials, and thus permanent magnet motor anti-armature reaction and its anti-demagnetization greatly enhanced the control parameters of the motor with the external Disturbance effect greatly reduced. Thirdly, since the permanent magnet replaces the electrical excitation and the design of the field winding and the field magnetic field is reduced, the parameters of the field flux, the field winding inductance and the field current are reduced, thereby directly reducing the controllable variable or the parameter. Based on the above factors can be said that permanent magnet motor with excellent controllability.
At present, large-capacity fan air flow control has been a lot of frequency control methods, this type of inverter mainly rely on imports, expensive. Currently 1kw below the power level of fans, especially home air conditioners and other fans have permanent magnet brushless DC motor drive, and the use of speed control air volume method. 1 ~ 10kw power range of the huge amount of fan, the basic induction motor drive, and adjust the outlet opening to adjust the amount of wind. For fans in this power range, using permanent magnet brushless DC motor drives to replace the original induction motor drive has great advantages.